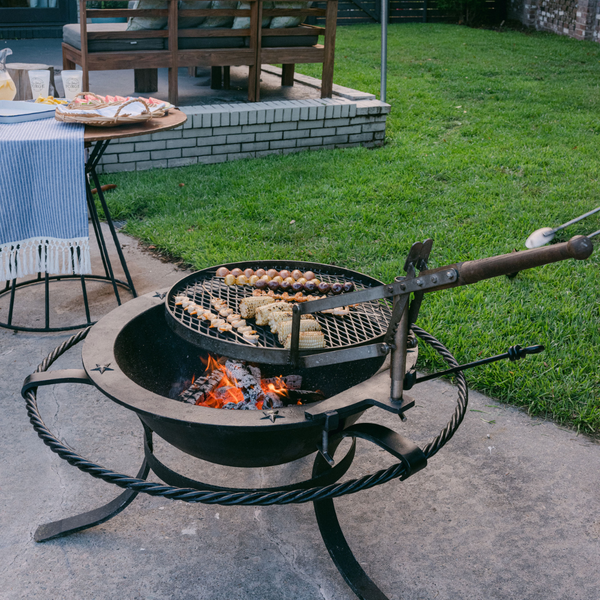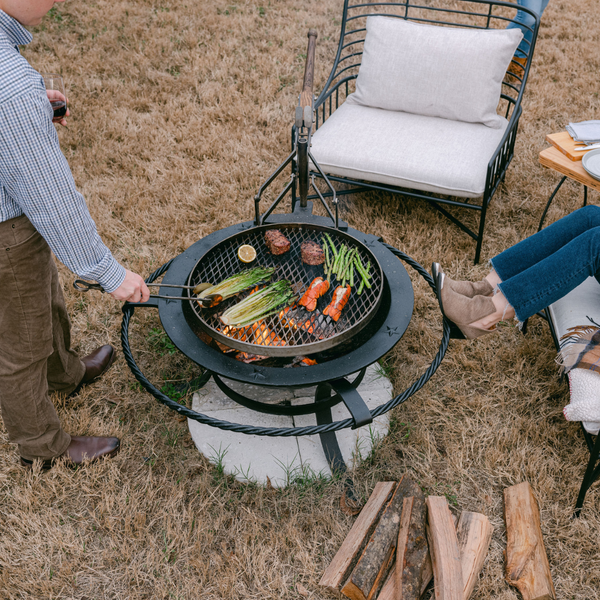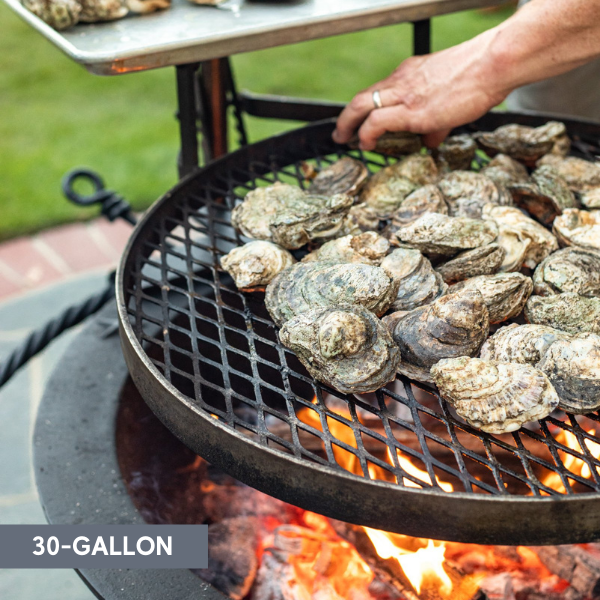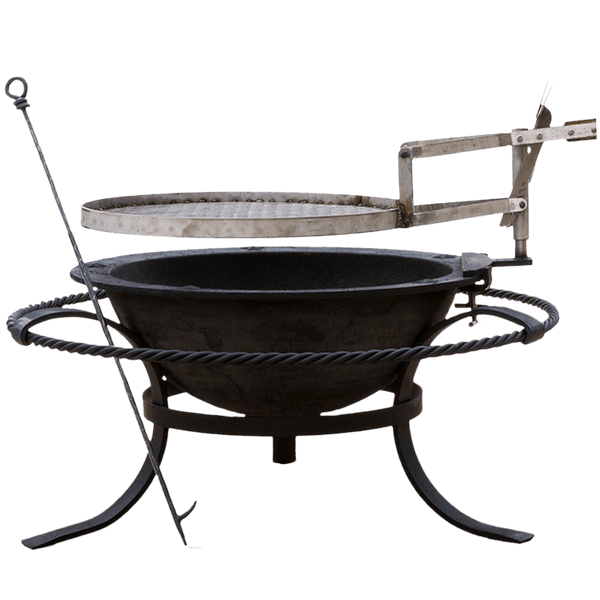 It's considered the essential piece of outdoor cooking -- The Grill. But no other grill allows this much flexibility in cooking or invites guests to gather 'round. With our patented ratchet system, the SIF Fire Pit Grill can be raised or lowered to optimize cooking temps, and also swing to the side for indirect heat and food prep away from the flame. Genius.
When dinner is over, easy fire pit grill removal allows for marshmallow roasting or kicking back and toasting. Out here the stories are funnier and the beverages are better.
Note: There is a 40 lb weight limit on the Grill.
*Images show grill attachment on the 30-Gallon fire kettle.
FEATURES 
Engineered specifically for SIF Fire Kettles.
Controlled with our patented ratchet system.

Designed to raise, lower, and swing to the side.
30-Gallon Grill can be used on both 30 and 50-Gallon Kettles. 
40 lb weight limit on the Grill

Our cooking accessories are designed to the specification of Sea Island Forge Kettles and may damage kettles from other manufacturers.
SPECS
30-GALLON
Diameter: 24.5"
Cooking Surface: 3.3 sq ft
Weight: 20 lbs
Vertical Travel: 14"
50-GALLON
Diameter: 38" 
Cooking Surface: 7.8 sq ft
Weight: 40 lbs
Vertical Travel: 14"
Contact SIF for details

MATERIALS
Food grade stainless steel cooking surface
Ash handle
SHIPPING
This item ships via Fed-Ex Freight. 

Freight Orders ship within 2 weeks of purchase.
Flat rate shipping fee of $200 applies to all freight orders. 

For pick up from the Forge in Brunswick, GA, please call to schedule an appointment. 912-580-0346

Click Here for complete shipping information.