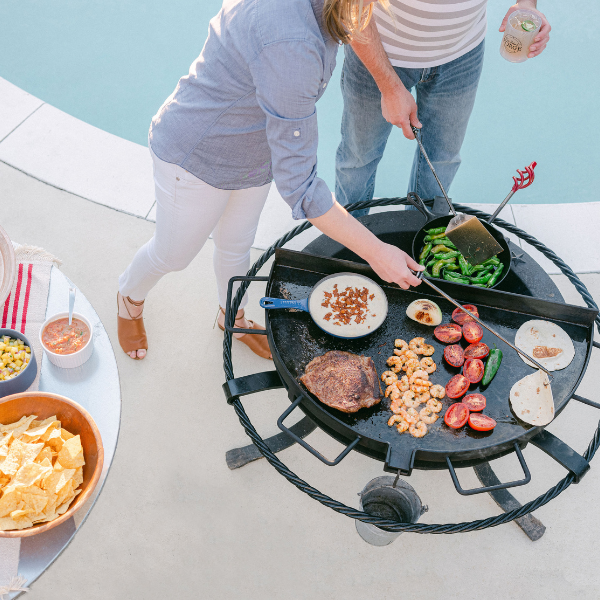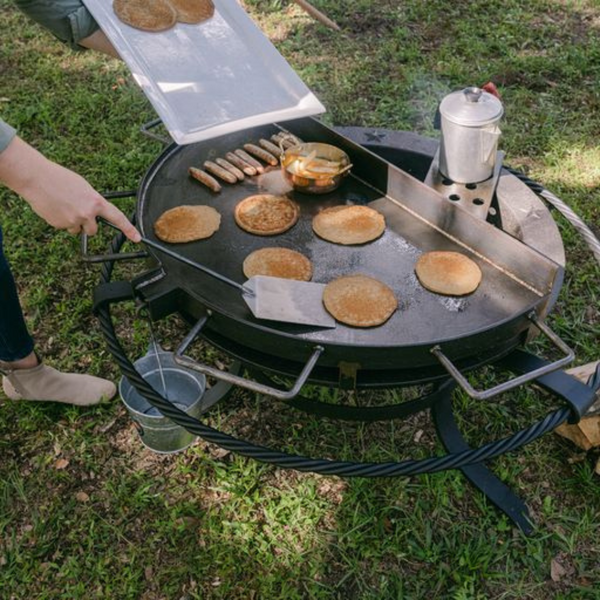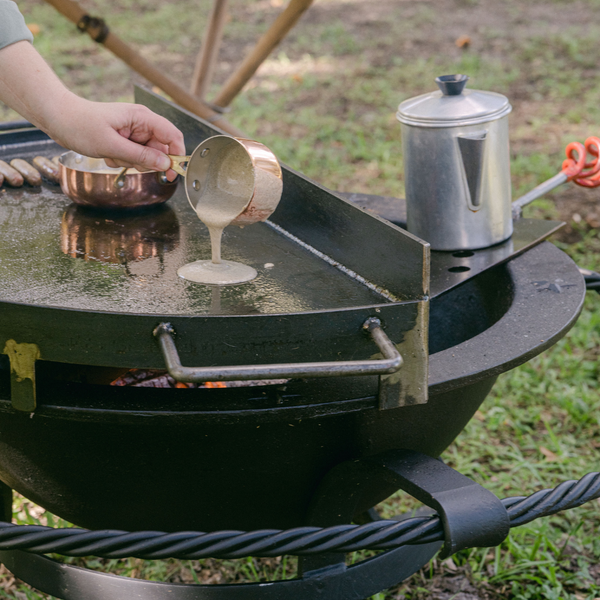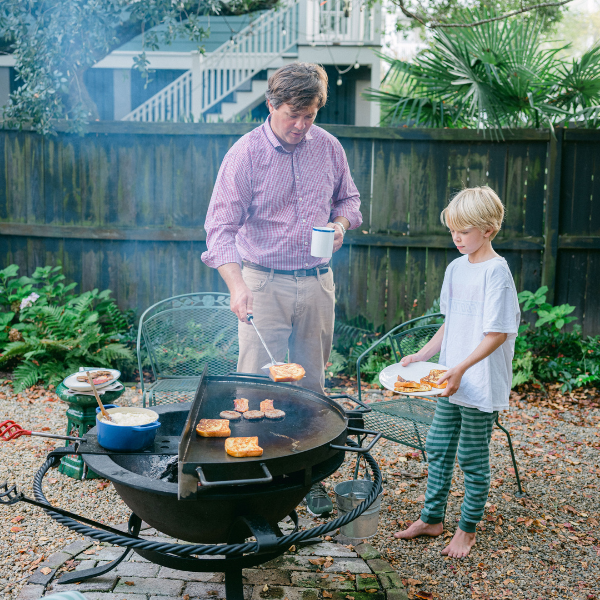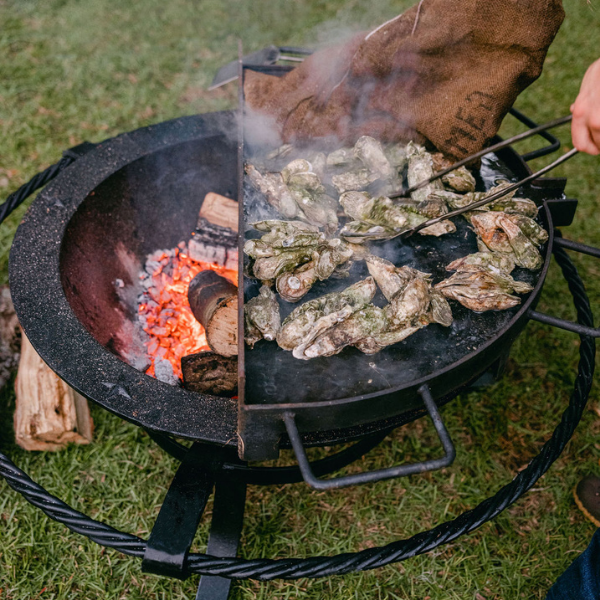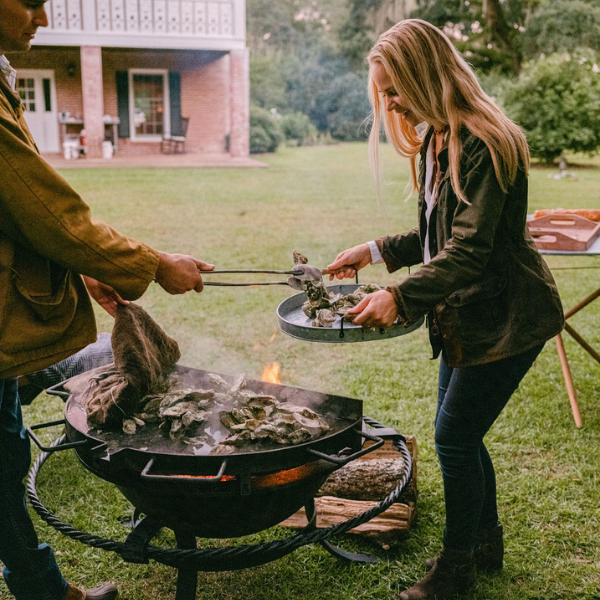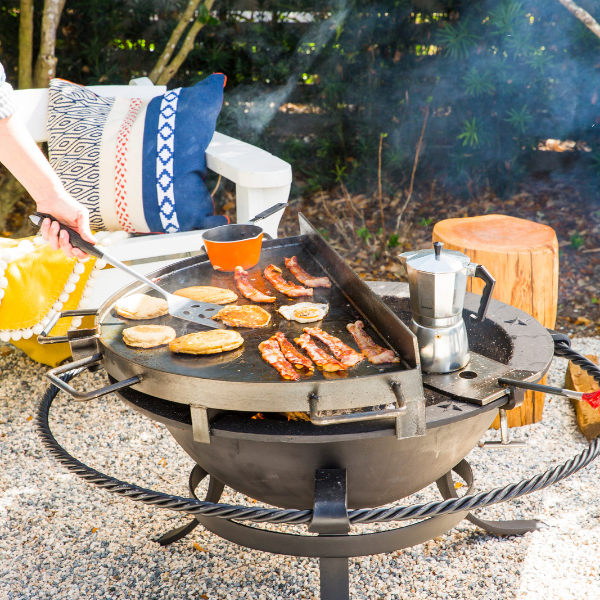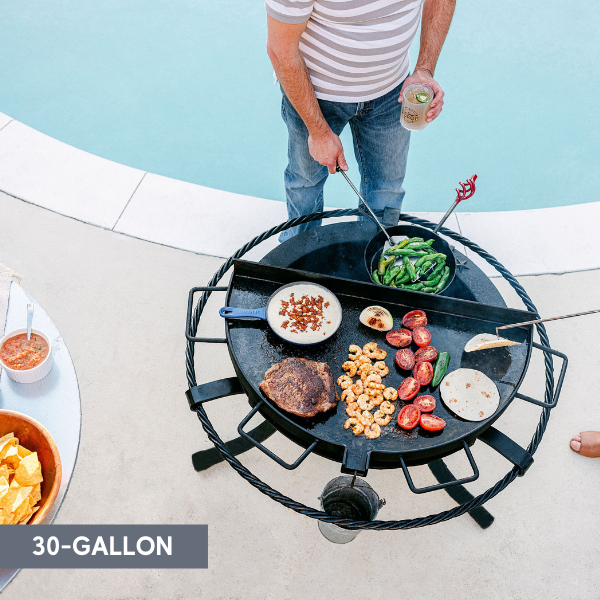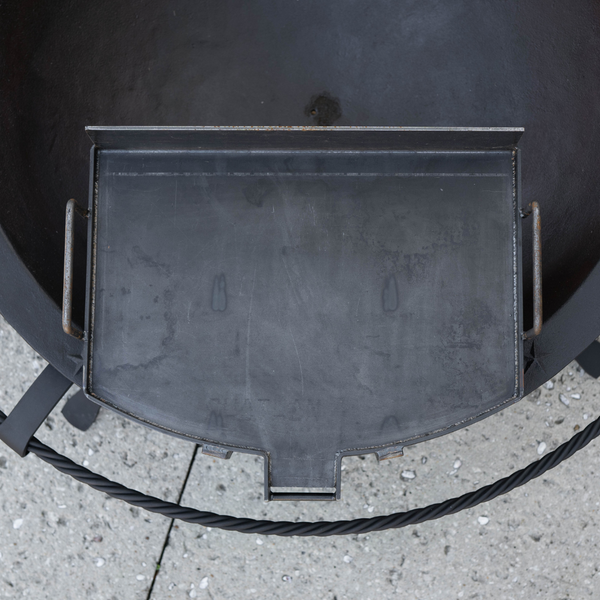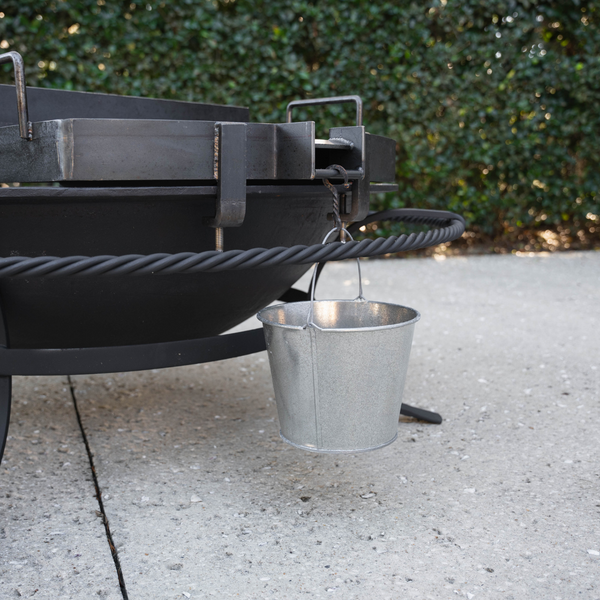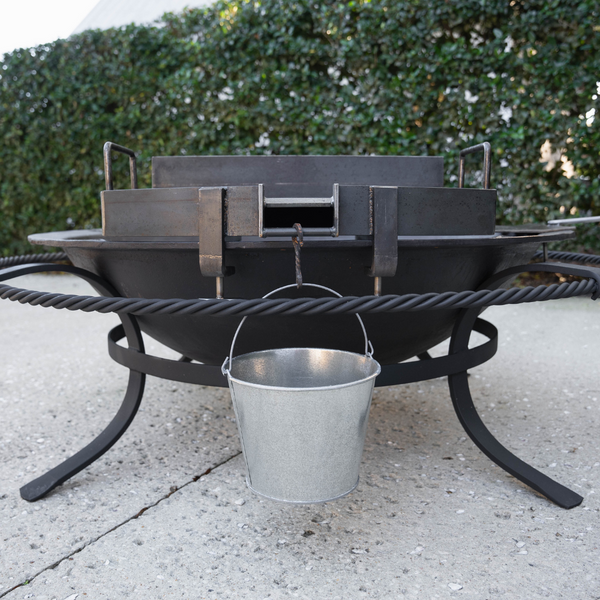 Up your backyard grilling game. Whether you call it a plancha or an old-fashioned griddle, this is a new flat-top cooking surface to explore over open fire. Grilled cheese sandwiches, fajitas, bacon, eggs & pancakes, burgers, oysters, steaks… The only culinary limit is your imagination.
If you're one to get excited about great design, hold on to your hat. The underside baffle system allows you to create different temperature zones for cooking multiple foods at the same time. And unlike other flat-top grills and outdoor griddles out there, ours sits ABOVE the bowl allowing you to tend the fire and for air circulation to keep the fire burning.  
30-Gallon Griddle is to be used on 30-Gallon Fire Pits, the 50-Gallon Short Stack Griddle is to be used on 50-Gallon Fire Pits.  

*Some images show Griddle Attachment on Fire Pit. Fire Pit not included. Some images show Side Kick Accessory on Kettle. Side Kick not included. 
FEATURES
Baffle system on the underside allows the creation of different temperature zones for cooking multiple items at once.

Sits above the Kettle for air circulation and easy tending, will not smother your fire.

Shovel lip helps to contain food.

Drain spout efficiently handles oils and liquids for easy cleaning.

Includes a galvanized bucket to catch excess liquids- attaches under the spout.

Our cooking accessories are designed to the specification of Sea Island Forge Fire Pits and may damage kettles from other manufacturers.
SPECS
30-GALLON
Half-moon shaped, rests on top of 30-Gallon Fire Pit
Length:  21" 


Cooking Surface:  3 sq ft 

Weight:  65 lbs
50-GALLON SHORT STACK
Rectangular shaped, clamps to the lip of the 50-Gallon Fire Pit with T-Bolts
Pivots to allow control of fluid drainage
22" x 27" x 9"
Cooking Surface:  3 sq ft 


Weight:  65 lbs
MATERIALS
Griddle: carbon steel
Bucket: galvanized metal, twisted steel hook
SHIPPING
This item ships via Fed-Ex Freight. 

Freight Orders ship within 2 weeks of purchase.

Flat rate shipping fee of $200 applies to all freight orders. 


For pick up from the Forge in Brunswick, GA, please call to schedule an appointment. 912-580-0346

Click Here for complete shipping information