BUY NOW IN TIME FOR THE HOLIDAYS
Celebrate the magic of the holidays with 5-star fires around a festive Sea Island Forge kettle-style fire pit.
SHOP NOW
GATHERING FOR GENERATIONS
The hallmark of Sea Island Forge is our thoughtfully designed and beautifully executed metalwork - whether it's our collection of handcrafted entertaining and culinary tools, heirlooms for the hearth, or our signature kettle-style fire pits with flawlessly engineered cooking attachments. Our artisans and metalsmiths at our Forge in coastal Georgia design and create truly one of a kind visual experiences for you to forge memories around. 
- Sandy & Steve, founders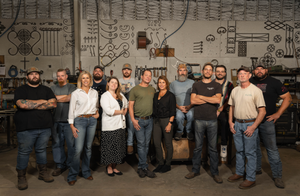 OUR STORY
With backgrounds in construction, custom furniture, product design, photography and art, Steve and Sandy Schoettle envisioned a business that combined their respective crafts and a passion for bringing people together. Today, the team of talented artisans have built a line of legacy pieces that perfect the fireside experience.
More info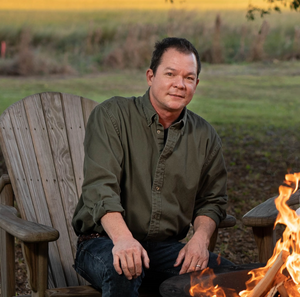 HOW TO WITH STEVE
We carefully consider every design element to ensure the perfect synergy of form and function.  We are a team of artisans, designers, metalsmiths and blacksmiths located in St. Simons Island, Georgia and we are committed to the consistent production of heirloom quality products.
- Steve, founder and designer  
HOW TO's